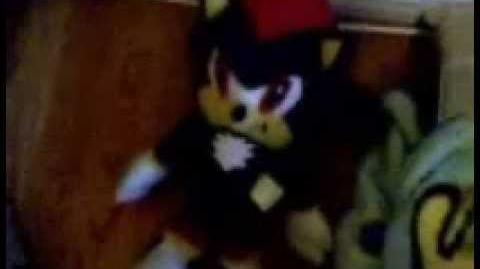 The Shadow's Stupid Adventures theme song is the intro to every Shadow's Stupid Adventures episode. It features Shadow singing to the beat of the "Green Hill Zone" theme.
I am Shadow, and I'm awe-awesome
I love chicken and bubblegum
I have this guy called Sonic (Sonic says Hey)
who is the boss of me-ee
and we must fight against
despicable Waluigi
I have a tiny tai-ail
and I have spiky hai-air
and I am secretly wear-
-ing tight underwea-ea-ea-eaahhrrr
[dance]
I am totally epic
and welcome to my epic show
it is cool and cheesy
like old pizza dou-ough
I love Chuck E. Cheese's
and Shadow's a creepy nag
and I hope you like this
because it's better than some old hag
Oh yeah...
ohhhh, oh yeah!
Oh oh oh ya
Oh oh oh oh yeahhhhhhh
Community content is available under
CC-BY-SA
unless otherwise noted.